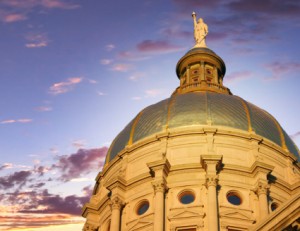 Each election cycle, Georgia's WIN List invests hours in researching electoral trends, recruiting and training qualified women, and thoroughly vetting each candidate who ultimately earns our endorsement.
Only highly qualified, progressive, Democratic women who share our values and who are well-positioned to win their races earn the endorsement of Georgia's WIN List.
There's no doubt that the 2010 general election was tough for Democrats, and yet WIN List bucked the trend in this year's election cycle with 26 of the 28 endorsed women winning their races. With these victories, we added FIVE new women to the Georgia legislature and we were able to protect all but one of our incumbents.
While we are proud of this year's accomplishments, our work is far from finished. WIN List has already begun working towards victory in 2012, 2014 and onwards – both by implementing a robust incumbent protection program and continuing to fund our recruitment and training efforts in swing districts.
We congratulate our newest Georgia legislators:
Senator-Elect Gail Davenport
Representative-Elect Stacey Evans
Representative-Elect Dar'Shun Kendrick
Representative-Elect Yasmin Neal
Representative-Elect Elena Parent