2018 "Celebrate Our WINning Women" Luncheon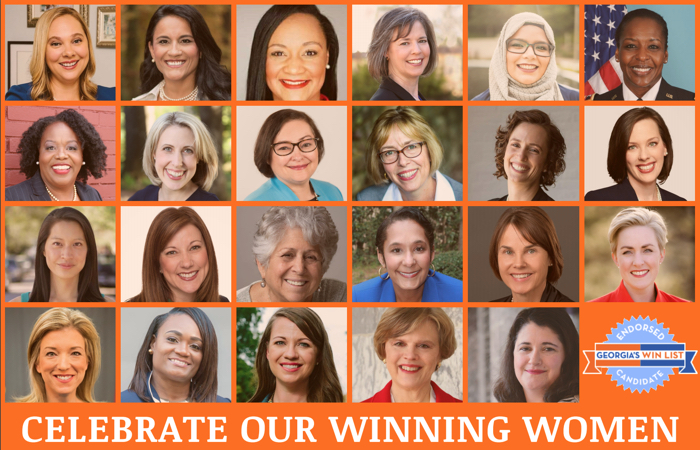 On May 24th, 2018, Georgia's WIN List's Board of Directors hosted a "Celebrate our WINning Women" luncheon at The Commerce Club. During the luncheon, we celebrated and unified behind our historic, first-ever Democratic Gubernatorial candidate, the other women on the statewide ballot, Georgia's WIN List legislative Primary WINners, and the record number of newly endorsed Georgia women who will be on the November 2018 ballot.
Both Stacey Abrams and Stacey Evans joined us for the luncheon. As the winning Democratic Gubernatorial nominee, Stacey Abrams gave one of her first public speeches alongside the other WINning women on the statewide ballot.
A majority of Georgia's WIN List Endorsed Candidates were also in attendance, giving those who purchased tickets to the luncheon an opportunity to meet our entire slate of 2018 WINning women. The list included our endorsed nominees for Lt. Governor, Public Service Commissioner – District 3, the winners from the May 22nd Primary, and Senate and House candidates with November-only races for whom we announced endorsements during the luncheon.
In addition to hearing Stacey Abrams's speech, the luncheon attendees also heard inspiring and energizing speeches from:
Mercer Law School Dean Cathy Cox, the former Secretary of State who was the last woman to run for Governor, and Columbus Mayor Teresa Tomlinson also celebrated with our women candidates.