WIN List Leadership Academy 
The WIN Leadership Academy (WLA) is the highly successful Georgia WIN List flagship training program designed to train the next generation of Democratic women leaders for Georgia.
Many graduates of the program already serve in the Georgia General Assembly and others serve their communities across a wide range of Democratic Party offices and elected or appointed positions. The program allows participants to make connections which lead to new and exciting paths for community involvement and public service.
The annual program focuses on preparing women to run for office, hold leadership positions in campaigns, or seek appointed positions which affect public policy such as state or local boards and commissions or judgeships.  Women of all ages, races, backgrounds, professions, and geographical areas within the state of Georgia are invited to participate. WIN List recognizes that women make decisions to run for office or participate in the political process at different times in their lives and for a variety of reasons.
In a group of their peers, WIN Leadership Academy class members study a textbook-based curriculum offered by WIN List staff and local or national experts. The curriculum includes, but is not limited to:
Campaign Planning, Budgeting & Finance Compliance
Fundraising
Messaging and Communications, Social Media and Presentation Skills
Field Operations, Volunteer Management and Cultivation and GOTV Strategies
Policy Development and Reaching Across the Aisle
Leadership Development
A "Day Under the Dome" for Advocacy Training & Observation
The WLA program meets once a month on Sunday afternoons and for a total of 10 classes. Classes are generally held within Metro Atlanta, but participation is available both in-person and remotely via web conference. Further, participants will spend a "Day Under the Dome" to familiarize themselves with the legislative process and watch both floor debates and committee hearings.
All WLA class members commit to 20 hours of volunteer time during the course of the year to work on a WIN-endorsed campaign, assist with WIN List events, or work in some fashion to assist the election and re-election of WIN List endorsed members of the Georgia General Assembly.
ALUMNAE SUCCESS STORIES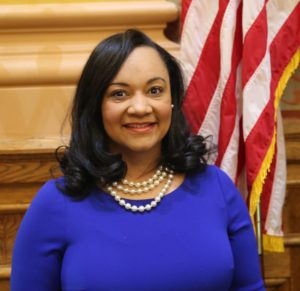 Congresswoman Nikema Williams
Elected to serve Georgia's Fifth Congressional District in 2020, eight years after being a member of the first WLA class. Georgia Senator from District 39 from 2017-20. In 2019, became the first black woman to serve as Chair Georgia Democratic Party.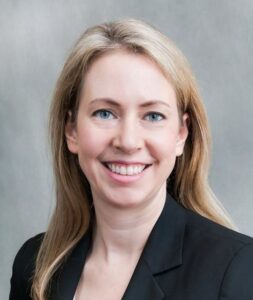 Tybee City Councilwoman Nancy Devetter
Devetter is a member of the Tybee Island City Council where she has resided with her husband and two young children since 2013. According to Nancy, the most beneficial part of being in WLA came from the relationships and support network formed in class. "Being surrounded by like-minded women who believe in running for office has been so valuable," she says.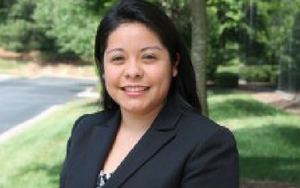 Former HD 99 Rep.  Brenda Lopez
Became the first WLA graduate and first Latina to serve in the Georgia General Assembly when elected in 2016 for the first of two terms. An immigration attorney, she was a member of the 2015 WLA class and has received numerous awards for her community service and inclusive leadership style for mentoring other young leaders. She currently serves on the WIN List board.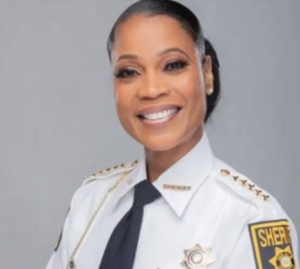 DeKalb County Sheriff Melody Maddox
Sheriff Maddox has 20+ years of law enforcement experience and is the first female elected sheriff of DeKalb County. "As women, we are natural-born leaders. WLA is an environment which validates a woman's ability to not only lead but lead in areas with a history where women are underrepresented," Maddox said, noting WLA helped shape her to become the sheriff of DeKalb County.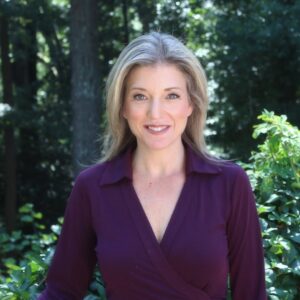 Former Senator Jen Jordan, SD 6
Graduate of the 2012 WLA class, Senator Jordan flipped Senate District 6, a longtime Republican stronghold, during the 2017 special elections. She won re-election in 2018 and is currently serving her second term during the 2019 Legislative Session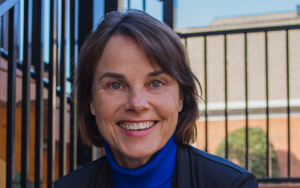 Former Representative Angelika Kausche, HD 50
Rep. Kausche graduated in the 2018 WLA class and flipped a long time Republican district. Rep. Kausche is the first Democrat to serve in HD 50 and is also the first German-born immigrant to be elected to Georgia's legislature
Other Notable WLA Alum:
Rebecca Mitchell – elected state rep in 2020
College Park Mayor Bianca Motley Broom
Savannah District Attorney Shalena Cook 2019 Class
Nikki  Merritt – Class of 2019
Zulma Lopez – Class of 2019
Kim Jackson – Class of 2017
Jacquie Bettadapur – Cobb County Democratic Party Chair