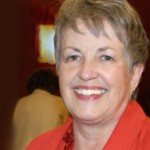 We are so proud of our long-time endorsed woman Senator Nan Orrock, who represents Georgia Senate District 63 with distinction. Nan Orrock is one of Georgia's all-time great stateswomen who never tires of fighting the good fight for justice, tolerance and equality for all Georgians.
Nan has demonstrated her commitment to the values of hard-working families and communities with her votes on thousands of legislative proposals and hundreds of billions of dollars in state budgets during her 24 years of service in the State Legislature.
Nan's vision is of a Georgia that enhances our lives, energizes our communities, teaches our children, and respects our values. In a time that challenges so many of the things that once made us secure, we can feel absolutely secure about this: Nan Orrock will fight for our Georgia, the Georgia that works for us.
Nan got her start in politics through the Civil Rights Movement. She stepped into the Movement when she stepped into the streets on Aug. 28, 1963 to join the March on Washington for Jobs and Freedom. She went on to work for SNCC in Atlanta and Mississippi, led a community civil rights project in Virginia's Black Belt counties, helped launch an alternative newspaper and joined women's empowerment efforts in Atlanta.
Follow Nan on Facebook
Follow Nan on Twitter
Learn more at www.nanorrock.com
Contribute to Nan's campaign