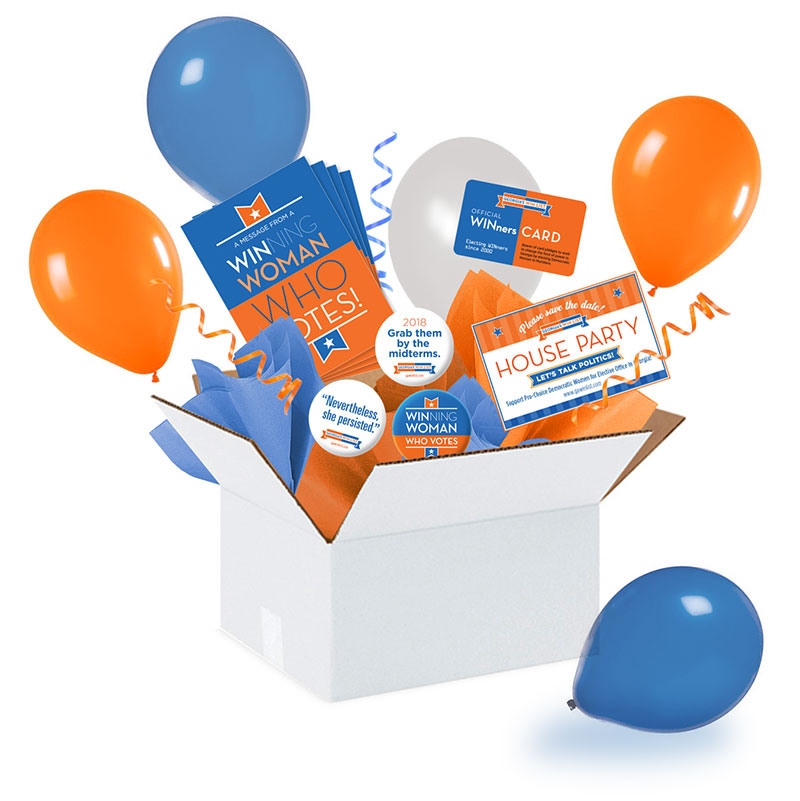 It's as easy as 1, 2, 3…
1. Set a date
Set the date for your party at least 6 weeks in advance, then email us your name, phone number, party date, party location, and planned party size. Consider asking friends to co-host if you'd like. Remember, the purpose of the house party is NOT for you to spend a lot of money, or to feel stressed about filling a room. Small parties can be just as fun as larger ones. The purpose of the house party is to provide an opportunity for us to connect and engage progressives from YOUR community.
2. Invite your friends
Draw up your invitation list and remember only about 30-40% of invitees actually attend. We'll provide text and graphics for your invitations to use as you like. Whenever possible, we'll send a Georgia's WIN List representative to engage your guests by providing the history and overview of our organization, as well as important updates about upcoming elections. And while we do intend to make a "soft ask" for contributions, let everyone know this is not a "fundraiser" but a "friend-raiser". No contribution is required to attend.
3. Take action together!
Once you're signed up, we'll send a House Party kit filled with fun ways to take action. The kit includes: information about Georgia's WIN List and our mission of electing Democratic women, postcards to write representatives in support of women and our families, sign up sheets to contribute or volunteer, official WINing Women cards and buttons to give away, balloons to decorate, and more!
Help change the face of power in Georgia.
.
Save
Save
Save
Save
Save
Save
Save
Save
Save
Save
Save
Save
Save
Save
Save
Save
Save